A little bit of history was made yesterday as Kazakhstan became the first state of the former Soviet Union to assume the presidency of the
Organisation for Security and Cooperation in Europe
(OSCE).
This is the first time an Asian nation gets to chair the 56-member group and it is the largest and the most developed of the former Soviet republics east of the Urals,
Kazakhstan
that has assumed the chairmanship.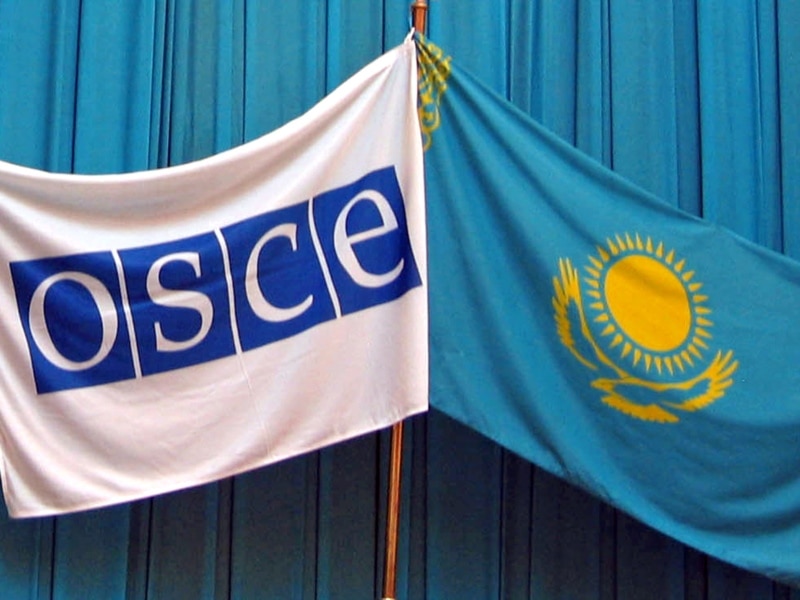 Kazakhstan President Nursultan Nazarbayev said his country takes on the role in the midst of "an era complicated by the global financial crisis and tectonic shifts taking place in the global order."

In this role, Kazakhstan will chair the negotiations on the European security dialogue within the OSCE which some countries continue to grant much importance to its framework for European security dialogue.

However, several OSCE member countries in the West say Kazakhstan does not qualify to hold the group's chairmanship because of its questionable democratic record, and that Mr Nazarbayev, who has served as president since Kazakhstan became independent after the fall of the Soviet Union in 1991, has been criticised for curbing political activities by the opposition and imposing heavy restrictions hampering the freedom of the nation's press.

Undeterred however, Kazakhstan says it will fully support efforts aimed at bringing the East and West together in order to develop better understanding of the key issues of the modern world.

Founded in July 1973, the OSCE is the world's largest security-oriented intergovernmental organisation, with a mandate that includes issues such as arms control, human rights, freedom of the press and ensuring free and fair elections.

It is an ad hoc organization formed under the United Nations Charter (Chap. VIII), and involves 56 participating States are from Europe, the Caucasus, Central Asia and North America.

In a similar model to the European Council, it has a rotating chairmanship, although unlike the council the chairmanship changes annually rather than every six months.

Last year was the turn of Greece, and in 2011 the chairmanship will move on to Lithuania, then Ireland the following year.
---