Chris Bryant
, who served as the Minister for Europe under Gordon Brown, used a speech in the House of Commons yesterday to highlight the waning value of the French language in today's political and social society.
Mr Bryant, now a shadow Foreign Office minister, said that young people should be pointed towards languages that were more useful for business.
Speaking in a debate on 'Emerging Economies: UK Policy on the Middle East',
he told MPs
"
unless we have sufficient numbers of people who speak modern foreign languages – and not just the useless modern foreign languages like French ...
"
Amid protests from Conservative MPs across the chamber that this was "
insulting
" to the UK's near neighbours, Mr Bryant said: "
I've said this to the French. I think they realise there are problems.
"
He then sought to defend his remark insisting that while French had been the "
most useful language to use because it was the diplomatic language
", things had changed over the last 30 to 40 years and now "
it certainly isn't
".
"
The most useful languages to speak at present are Mandarin, and Spanish and Portuguese because of Latin America, and we need to focus on Arabic as well,
" he said.
"
My biggest concern is that the effortless British superiority with which we stride around the economic world means that all too often we are the only country that presents business people in other countries who do not speak even the rudiments of a foreign language. That is a big problem.
"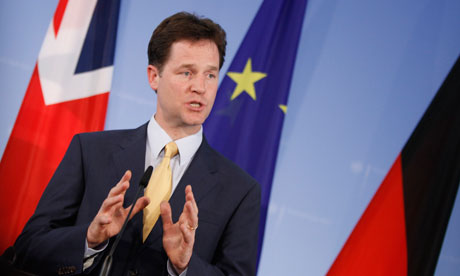 Mr Bryant then paid tribute to the Deputy Prime Minister,
Nick Clegg
, and his ability to speak "
so many foreign languages
" –
a skill he has exhibited on trips around Europe these past few weeks
.
But Mr Clegg is an exceptional case; while French has traditionally been the first foreign language taught to British schoolchildren, figures released earlier this year showed that the popularity of French and other European languages among secondary school pupils had fallen to a new low, with fewer than half of teenagers gaining a good GCSE grade.

"
We did not get it right, and ever fewer people in the UK are learning foreign languages,
" Mr Bryant told the House. "
My experience in the Foreign Office was that the number of people who spoke foreign languages has diminished, and the number who can confidently speak them is pretty low.
"
Before losing power in May's General Election, the Labour government pledged to make languages compulsory for all seven- to 11-year-olds from 2011.
---