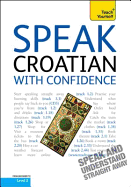 Croatian will become an official language of the European Union when the country joins the EU, it has been revealed today.
AS reported over at
waz.euobserver.com
, officials made the decision during talks on Croatia's accession when the negotiating chapter on institutions was closed two weeks ago.
The article reports that there had been concerns that some member states would demand that only a single language be admitted - a 'hybrid' of Croatian, Serbian and Bosnian
known as BCS
that is used at the UN's
International Criminal Tribunal in the Hague
.
The notable advantages to using such a 'hybrid' language understood across the whole region would be that no further action would be needed nor would additional translating and interpreting costs be incurred should the other countries eventually join the EU.
But it does make sense for the EU to adopt the tongue spoken in a member country as an official language even if quite similar to another as it does in most cases. For example,
Czech
and
Slovakian
are two languages that are as similar to one another as
Croatian
is to
Serbian
, yet both are official EU languages.
This news is likely to be welcomed in Croatia with the aforementioned article noting that some Croatian officials have said in the past that it would be almost impossible to get the of Croatian citizens in a referendum to join the EU if they failed to accept Croatian as an official language.
Currently the EU has
23
official languages of which include Bulgarian, Czech, Danish, Dutch, English, Estonian, Finnish, French, German, Greek, Hungarian, Italian, Latvian, Lithuanian, Maltese, Polish, Portuguese, Romanian, Slovak, Slovene, Spanish and Swedish. The minority Irish language, Gaelic, was added to this list in 2007 while 'semiofficial' status was also awarded to Basque, Catalan and Galician.
Croatia is furthest advanced in the process and
could join as early as 2012
.
---