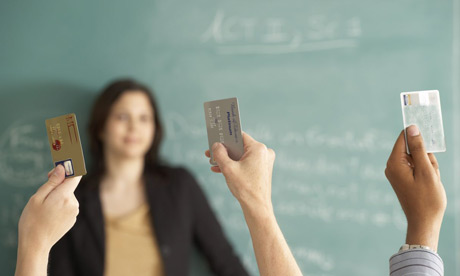 Giles Chichester
, the Conservative MEP for South West England and Gibraltar, has backed a petition calling on the Government to introduce a compulsory element of spending and debt advice to the curriculum taught to secondary school students across the UK.
The petition, started by financial journalist
Martin Lewis
of Moneysupermarket and Moneysavingexpert fame, has so far collected over 65,000 signatures, some 35,000 shy of the 100,000 target required that once reached would trigger a House of Commons debate on the issue.
"
We're a financially illiterate nation, with millions caught by misselling, overborrowing and being ripped off. Is it any surprise we've just had a debt imbued financial crisis? This must change,
" the petition blurb states. "
Companies spend billions on marketing and teaching their staff to sell – it's time we got buyers' training. The most cost effective way to start is to ensure every child in the country gets a basic understanding of personal finance & consumer rights before leaving school.
"
Mr Chichester, an MEP since 1994 and current member of the European Parliament's Petitions Committee,
said
: "
Children need to be taught how to balance their personal income with their spending and be aware of the dangers of getting into debt which can result in marriage breakdown, loss of home and unemployment.
"
"
Many schools in the South West do teach pupils a basic course on personal finance but the majority do not. This situation must end. The Government needs to make the teaching of personal finance a priority within the school syllabus to help our children survive our complex consumer led society
," he said.
For more information, or to sign the petition, visit:
submissions.epetitions.direct.gov.uk/petitions/8903
UPDATE (12/12/11):
The e-petition has reached the 100,000 signature mark and so the Government has notified the Backbench Business Committee in the House of Commons has and published the this
official response
.
Labels: Giles Chichester
---