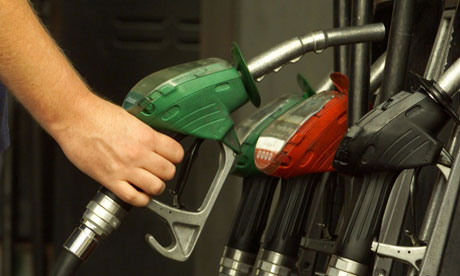 Proposals to give rural communities in the United Kingdom a 5p per litre discount on the cost of their fuel has been
given the green light by the European Commission
.
The plans form part of the coalition government's strategy to help remote communities deal with the high and rising price of fuel, and the discount will initially apply to all islands in the Inner and Outer Hebrides in Scotland, the Northern Isles, and the Isles of Scilly in the South West.
This first step is part of a pilot scheme targeted at helping citizens on the islands where on average the price of fuel is 10 percent higher than on the mainland because of the added costs of transporting and distributing the fuel.
Under existing EU law, there is a minimum rate at which VAT can be set for most 'luxury' goods, including fuel. Because this scheme would break those rules, the UK government had to seek permission from the European Commission in Brussels to roll out the scheme. All that remains is for the finance ministers of the 27 EU member states to grant their consent at their next meeting.
South West MEP
Sir Graham Watson
has welcomed the decision that will see citizens on the Isles of Scilly in his constituency benefit from a 5p a litre reduction on fuel duty of diesel purchased on the islands.
"
I am delighted that the Commission have decided to support the coalition government's plans to help businesses and households who are struggling to meet rising fuel costs in some of the most remote parts of the UK
,"
he said
.
No start date has been set yet for the discounts to come into effect but Mr Watson hopes that local petrol stations will be reimbursed by the Treasury "from day one to ensure they do not make a loss on the reduced petrol prices".
Labels: Graham Watson
---