Good news football fans: you may potentially be able to watch Premier League matches at a reduced cost, after
the European Union's highest court ruled on Tuesday
that it is not illegal for individuals to buy set-top box decoder cards from foreign broadcasters.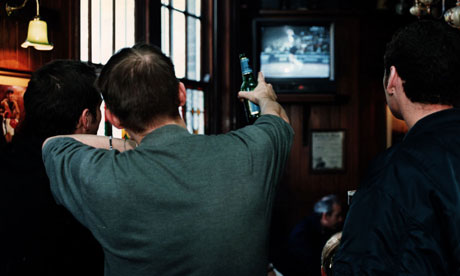 The
European Court of Justice
(ECJ), based in Luxembourg, has ruled that TV viewers should be able to watch live
Premier League
football matches using a decoder card purchased from anywhere in the European Union, a ruling that ultimately undermines the practice of selling rights to the same matches at different prices depending on national audience demand.
In its ruling
, the ECJ said attempting to prohibit the "
import, sale or use of foreign decoder cards is contrary to the freedom to provide services and cannot be justified either in light of the objective of protecting intellectual property rights or by the objective of encouraging the public to attend football stadiums
".
The case was brought forward
by British pub landlady Karen Murphy
after a court fined her £8,000 back in 2006 for televising live matches in her Portsmouth pub using a satellite card from a Greek broadcaster,
Nova
. Even though the court ruled against Mrs Murphy because transmission in a pub is a "
communication to the public
" and so remains a breach of the copyright directive, this directive would not stop individuals buying foreign decoder cards for domestic use.
Commenting on the court's verdict
, South West MEP
Sir Graham Watson
said the decision is "
welcoming news not only for the pub trade but also for creating European wide fair competition for football.
"
"
It was only last week that Manchester United manager Sir Alex Ferguson criticised the power of television on football and this ruling will now throw the whole debate of how the media is regulated back into the limelight,
" he said.
"
This is also great news for the pub trade, which continues to struggle with two pubs closing nationwide everyday and with an industry that adds over £2 billion to the South West economy each year.
"
"Average satellite subscriptions are around £8,000 a year, with the Greek Nova network that Karen Murphy used was just £800. It is clear to see why she took the risk she did and why she has pushed this case right to the top of the appeals system."

Labels: Graham Watson
---