In the wake of the news that a Government-appointed panel has said fracking - the gas extraction method which triggered two earth tremors near Blackpool last year - should continue, although with strict controls, two of the regions senior MEPs have emerged at odds with each other, with one labelling the plans that could pave the way for controversial gas drilling in the region as "sheer folly".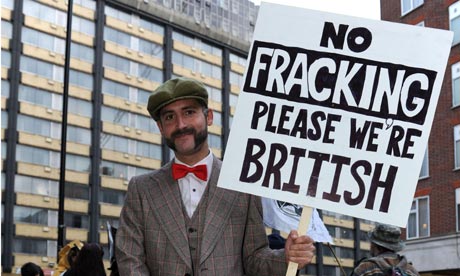 The controversial process – known as
fracking
- involves injecting high pressure water and chemicals into shale rock to blast out trapped natural gas (see explanatory graphic below). Two firms have Government licences to test drill for gas on the Mendip Hills, just south of Bath, although they still need planning permission to commence their work.
Giles Chichester
(Conservative)
believes
the gas could end the reliance on importing energy and "
spawn a whole new industry and jobs
" but
Sir Graham Watson
(Liberal Democrat)
has rebuked this claim saying
: "
to even contemplate the extraction of a gas that requires vast amounts of water and chemicals which have the potential to contaminate an already scarce water supply is sheer folly
".

While both were in agreement over the potential to reduce dependency on imported supplies (EU countries depend on imported gas for over 60% of their consumption), Sir Graham said "if the Russians turn off the gas taps, the UK is short of gas within 30 days. Even the whiff of a fuel strike caused chaos with fuel shortages at the pumps within 48 hours […] but in this day and age, where there are a variety of clean, affordable and renewable methods of securing future energy supplies, we should not be pursuing an energy source that can cause earthquakes."
According to a Government document produced in 2011 "
shale gas resources in the UK could be considerable—particularly offshore—but are unlikely to be a 'game changer' to the same extent as they have been in the US, where the shale gas revolution has led to a reduction in natural gas prices
" yet large areas of eastern and southern England were identified as having the best potential for shale gas – with large deposits reckoned to be found in Dorset and Somerset.

Nationwide, the process was unofficially suspended between June 2011 and April 2012 after it was found to have triggered two small earthquakes of Magnitudes 2.3 and 1.5 in April and May near Blackpool, Lancashire.
Labels: Giles Chichester, Graham Watson
---