Legendary Queen guitarist and animal welfare campaigner, Dr Brian May, was in Brussels today to continue his campaign against the proposed badgers culls in the region and met with regional MEPs Julie Girling and Sir Graham Watson. He also held meetings with other UK MEPs as well as with agriculture and environment officials from the European Commission.
Dr May, who launched his
Team Badger campaign
last month, wants to avert the proposed culls of badger populations which have been approved by the Government.
Two sites for the pilot culls
have been chosen,
both in the South West
: one in
West Gloucestershire
and one in
West Somerset
, with a view to extending these across the country if successful.
Farmers and landowners in these pilot areas can apply for licences to
Natural England
, with each application judged against a series of "strict criteria" before a licence to cull is granted. But the plan has divided opinion and a legal challenge to reverse the decision recently
failed before the High Court
.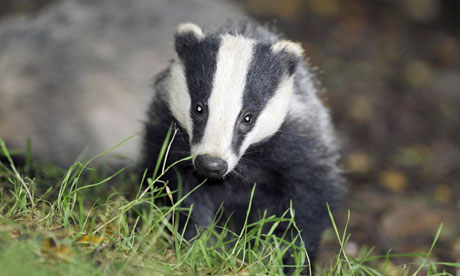 More than
34,000 cattle
were killed in the UK last year because of Bovine tuberculosis (TB) - an infectious bacterial disease and one of the biggest challenges facing the cattle farming industry today - or in an attempt to control the spread of the disease.
Farmers estimate that the cost to the industry of taking no action could top a billion pounds over the next decade and claim vaccination alone would not work and a badger cull will reduce cases of the virus by at least 16%.
But Dr May does not think killing badgers – which are a 'protected species' - is the best solution: "
Badgers are not the cause of Bovine TB [they] have caught TB because it came in with the cattle [...] it is a very serious problem but let's look at it in cows because it has to be solved in cows; it cannot be solved by killing badgers.
"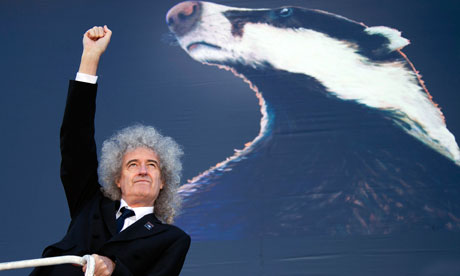 Instead he would like to see cows vaccinated against the disease which is currently not permitted under current EU regulations. He is appealing to MEPs and the European Commission to fast track a change in the rules to allow for farmers to vaccinate their cattle against the virus.
"
We want to take Bovine TB off the list that cannot be vaccinated against in the UK,
"
he said in an interview with EUReporter
. "
It is quite a simple request really and I don't think any of us quite know why the restriction is in place now.
"
Asked whether he thought there was a chance of the culls being avoided,
he said
: "
I do believe we have a chance. I believe the Government's stance is political because they made promises to the NFU that they would do this before they were even in power.
"
"I believe it is becoming more and more embarrassing for Cameron because the British public is clearly against it and they will go nuts if they start killing badgers. I think they know this. It would be far less embarrassing for Cameron to stop it now than in a couple of months when there is all this blood across the countryside."
Meanwhile,
the NFU has said
a cull is the only way to deal with the spread of the virus and is calling for it to happen soon.
UPDATE (13/10, 18.58):
She may not have tweeted on the day, but
Julie Girling
featured in
a BBC News report
(from 1:40) on Dr May's visit to Brussels and explained how she disagreed with his campaign and was in favour of the cull pilots proceeding as scheduled.
"
Let us all let it [the cull] carry on safely and legally, and not interfere, not demonise and vilify those who are part of it, and then we can share the evidence that comes at the end of it and make decisions on how to go forward,
"
she said
.
****
In addition to attracting large crowds in the European Parliament, British MEPs have profited from the occasion to tweet about their respective encounters with the musical legend, predictably including some Queen song lyric puns. Here are a selection:
Fiona Hall
(Liberal Democrat, North East)
Catherine Stihler
(Labour, Scotland)
Sir Graham Watson
(Liberal Democrat, South West)
Edward McMillan Scott
(Liberal Democrat, Yorkshire and the Humber)
David Martin
(Labour, Scotland)
Richard Howitt
(Labour, East)
Catherine Bearder
(Liberal Democrat, South East)
Jean Lambert
(Green, London)
Keith Taylor
(Green, South East)
Peter Skinner
(Labour, South East)
NOTE: Quotes from audio and cover photo from video produced by Quadrant media, used with kind permission.
Labels: Graham Watson, Julie Girling
---