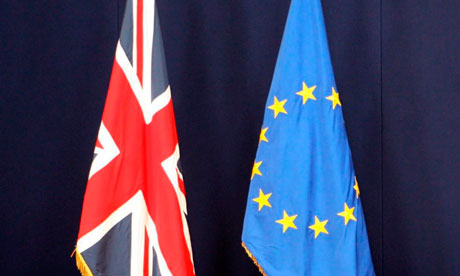 South West Conservative MEP
Julie Girling
does not believe the time is right for a referendum on the UK's membership of the European Union, but has expressed her belief it should be a part of the Conservative Party's election manifesto for the 2015 General Election.
In an editorial posted earlier today on
the website PublicServiceEurope
, Mrs Girling writes: "
Our financial problems are not ones that we can shy away from and I share public frustrations about the EU.
"
"I do agree with David Cameron when he says now is not the time for a referendum on our membership of the EU. However, that time is approaching and [it] should be part of the next Conservative Party manifesto."
"
Europe is currently undergoing radical change and we should see how this crisis ends before making decisions about our own future relationship,
" she continued. "
There is no doubt that we must protect our own interests, safeguard the single market and stay out of a federal Europe […] For the time being, Europe is a club to which we belong
."
Click here to read the editorial in its entirety
.
Labels: Julie Girling
---