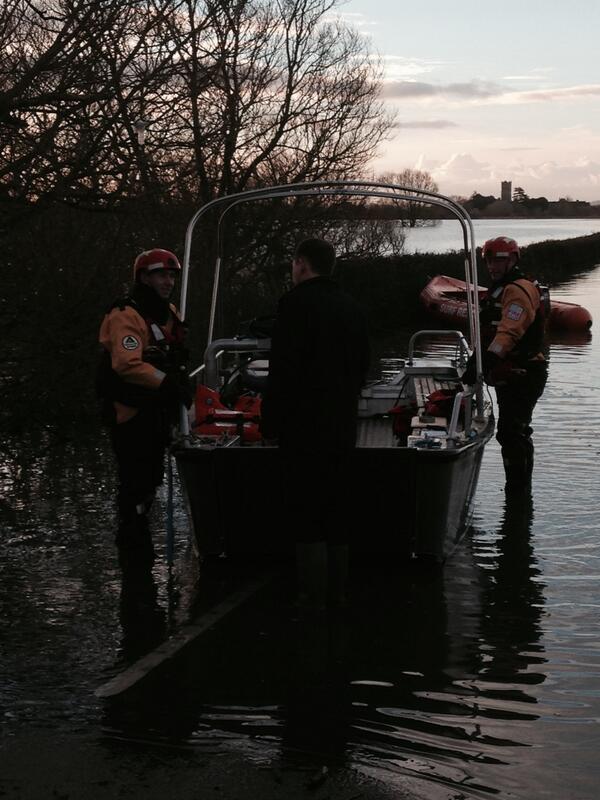 One of the region's MEPs
Sir Graham Watson
is 'deeply frustrated' at reports that the Government will not be submitting an application for emergency EU funds following the flooding in the region.
Sir Graham, who is based in Langport in the Somerset levels,
immediately called for the government to use the EU's Solidarity Fund
following devastating floods across Somerset, Dorset, Wiltshire and Gloucestershire on 8th January.
During a debate in the European Parliament, he even
accused the Environment Agency of 'Ganderflanking' over the response
to persistent flooding over the past few years with a lack of action taken to dredge rivers, particularly on the Somerset levels.
He says had initially received notice at the end of January from Local Government Minister Brandon Lewis with the news that they were unlikely to use the fund, but then received news that a Cabinet sub-committee had been tasked with looking into the possibility.
If reports are true, Sir Graham believes the government is wrong to suggest that the UK is ineligible for the fund as the Government point out,
commenting
: "
Whilst the UK may not have reached the threshold of £3 billion of damage to qualify for national emergency relief, I believe that there is a clear case to access funds for regional disasters.
"
"
Exceptions have been made in the past, notably for Austria back in 2005. That is why I am deeply frustrated that the Treasury are baulking and turning to a blind eye to this pot of funding from Brussels that we pay into in the first place. I'll leave the reasons why George Osborne is not applying for the public to decide for themselves.
"
Conservative MEP
Julie Girling
also
called on the government to apply for EU funding
, and in the past has
called for increased EU cooperation on flood preparation know-how
, calling on the European Commission to "
focus on setting up some regional connections so that we can learn from each other about how we cope with this, because it clearly is not going to go away
".
Labels: Graham Watson, Julie Girling
---